Update on the Tune Family. 06-10-2011

God has a beautiful way of bringing good vibrations out of broken chords || Charles Swindoll

It's been a long time since we have written anything on our website. It has been a long hard year much pain, but yet many blessings. We are sorry for not being faithful to post we will do much better this year.

This guitar that you see in this picture last year with the broken strings came more to pass than we ever expected for the Tune Family. But now as Nathan wins this contest there again it involves a guitar, but they are new strings, new songs and new beginnings.
The Tune family has had many broken chords this past year. We desire the prayers of Gods people for healing as we continue on this highway to Heaven. Many blessings from Highways and Byways Ministries.
Whereas ye know not what shall be on the morrow. For what is your life? It is even a vapour, that appeareth for a little time, and then vanisheth away. – James 4:14 (KJV)
As we start this new year, I can't help but reflect on years gone by….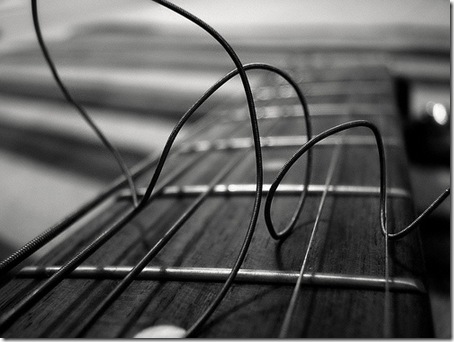 In 2000, we lost one who was so special, my father-in-law (Frank Tune). He was like a dad to me.
Then, in 2001, we spent the first 16 days of January in the hospital, sitting by Mom's bedside. When we lost my Mom (Winnie Baker Neff), such a strong presence – the spark that lit up our world – had gone out.
One year later, my mother-in-law, Alma Tune, was gone – more heartbreak.
Uncles, cousins, and dear friends… It continued.
Then, in 2009, a precious nephew left us entirely too soon: Joe Don Baker, a strong, handsome young man.
Before we caught our breath, tragedy struck again. My bubbly, smiling-faced niece, Christi Wilder VanVickle, was yanked from our hearts.
I woke up in the night. My thoughts went to them – and my mom. I wonder how we go on playing life's song, when the strings to all of our hearts are broken? With broken strings, we seem so out of tune, but with us all going on together we – as family and friends – can still make a beautiful melody. It just seems we changed keys, or maybe we changed songs.
As life goes forward – and it must – we will  continue to:
sing (and play) on…
Is this your first time visiting www.HighwaysandBywaysMinistries.com?
Just type your e-mail address in the space provided below and you'll receive free Highways and Byways Ministries updates.

If you prefer a Feed Reader, subscribe here:

Subscribe in a reader
Photo Credit: Irotts