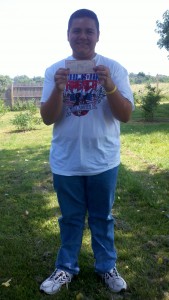 On The Left Is Nathan holding a check of  $250.00 that he won entering
Derek Never Give Up Clark's Contest.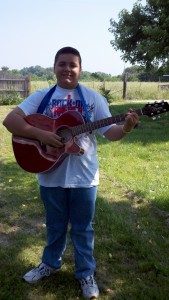 To the right, Is Nathan with his new guitar that the prize money bought. He will spend many years using it to serve God, blessing children and many others.
Here is the video that Nathan Created. Derek Clark wrote and raps This Is My Life Story.Hope it is a blessing to all that watch and hear.
To find out more about Nathan go to Nathans Youtube! And Follow him on twitter.
Also Check out Derek Never Give-Up Clark\'s Youtube!
Stay tuned to Highways and Byways Ministries much more to come.